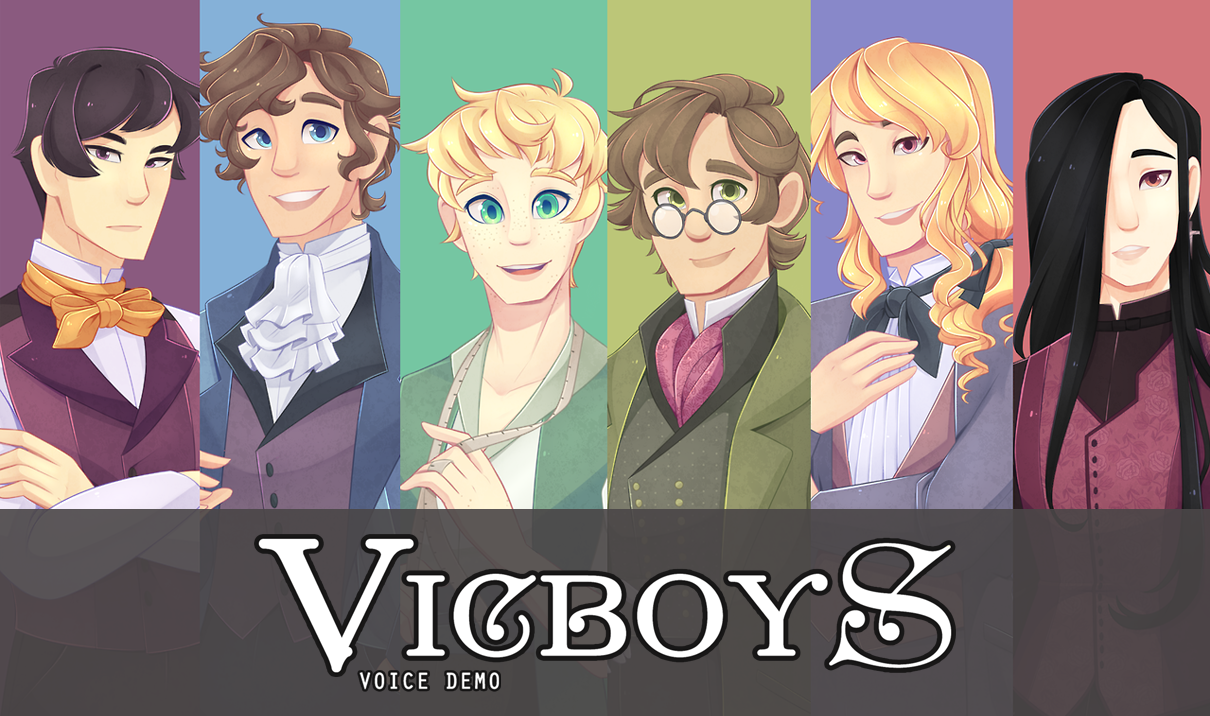 Vicboys - Voice Demo
A downloadable voice demo for Windows and macOS
Download
Click download now to get access to the following files:
Vicboys_Voice_Demo-1.0-pc.zip
72 MB
Vicboys_Voice_Demo-1.0-mac.zip
57 MB
Comments
Log in with itch.io to leave a comment.
You have no idea how excited I am for even the demo of the game to come out, I download the voice demos and was absolutely in love.
Awh Thank you. So glad to hear that. :D Happy to say you're in for some excitement today. You might want to keep an eye on our page ;)
I know I'm really late to the party but I just downloaded this and was completely amazed. The voices (and the accents) are incredible and I can't say enough about the beautiful art! I was also surprised by how many characters there are. I can't wait until the full game is out and I'll definitely be following the development until then! ♡
Awh. Thank you for your lovely words. :) Can't believe there are still people downloading this demo after almost 1 year. We've had some hiccups during development but are planning to release a gameplay demo soon. We'll upload it on Itch as well.
okay so i just downloaded this just to hear the voices and oh my god i just want to hug EVERYONE
I loved literally EVERYTHING about this. The voice acting was waaaay better than I was expecting, and the art was the basically the main cause of me clicking onto this page. Everything was so eye-dazzling, I felt relieved to see such high-quality voice-acting and art.
I hope the final product delivers.
Awwwwh thank you so much! We're all working our butts off so we're glad it paid off. Haha :)
I opened up the game and I already love the music on the title screen. I'm looking forward to your soundtrack if you guys make one! Also voice acting was phenomenal. All the voices fit their respective character.
If you're interested I believe the piece is called Salut D'amour
Thank you! Glad you liked it.
The voice acting was amazing! It didn't sound choppy, it was very clear, as well as emotion flowing through the voices. I have to give credit to the art as well, the background was quite beautiful and the characters- I don't know where to start! The clothing choice and facial features varied between each character, and the eye style is quite eye catching! *badum-tss* I'm really excited for the full game! Keep up the amazing work!

Definitely looking forward to the finished product!